Wall Decor

Key storage unit
Design: 2-door unit with maple leaf theme
Material: Maple, Walnut, Zebra wood, Leopard wood, Anigre





Storage Unit


Design: 2-doors with 2 interior shelves and corner display shelves



Other Furnishings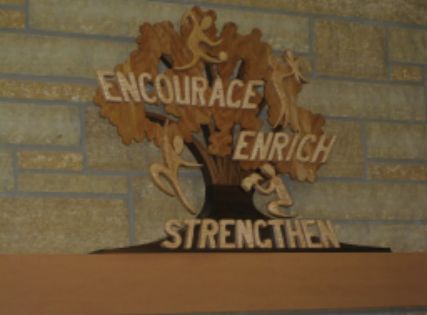 Salvation Army Krok Center, Green Bay, WI
Mission statement display: Encourage, Enrich, Strengthen
Material: Walnut, Cherry and Tiger Maple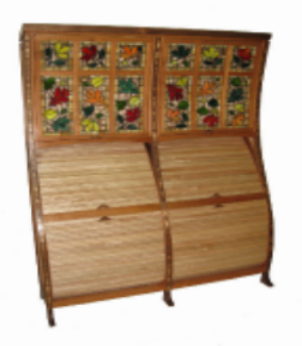 Custom-designed credenza
Design: Bottom tambour doors roll down, top tambour doors roll up. Custom-designed stained glass with various leaf theme on gull-wing, curved doors that lift up.
Material: Walnut, Cherry, Tiger Maple, Birdseye Maple and stained-glass.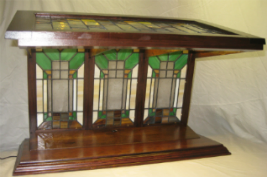 Tiffany-style Candy Dish Lamp
Design: Custom-designed stained glass and 4 decorative 'candy dishes' on the back.
Material: Brazillian Cherry and Walnut




Table
Design: Laminated arch trestle
Material: Table top is reclaimed Flame Sycamor, Arched legs are walnut, and woodturned feet
are Genuine Mahogony,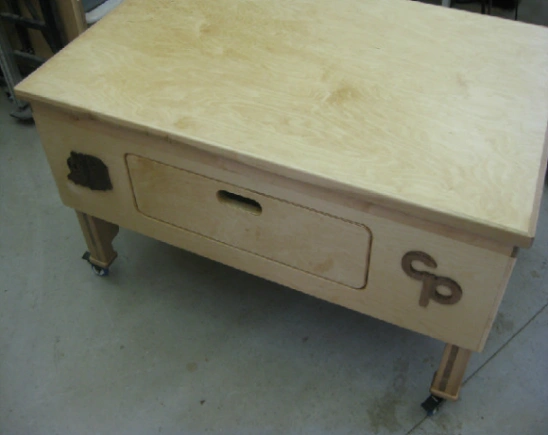 Toy Train display table

Donated to the Cerebral Palsy Center, Green Bay, WI

Design: Toy train displays on top, 1 storage drawer, adjustable legs accommodate children of all heights

Material: Baltic plywood, with Walnut scroll saw cutouts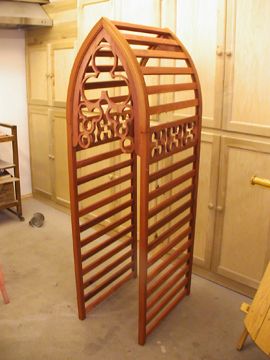 Garden Trellis
Design: Gothic-style with bent lamination
Material: Cedar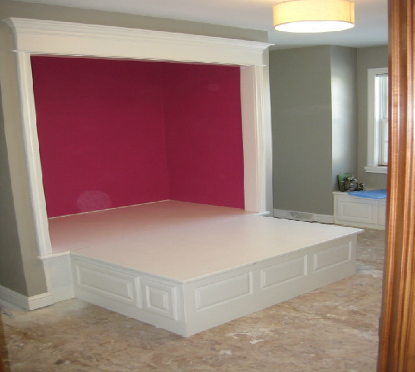 Remodel

Design: Full-size bed fully encased within 3-sided wall enclosure. Wood bed frame addition was custom built to allow a 90-degree turn to the bed.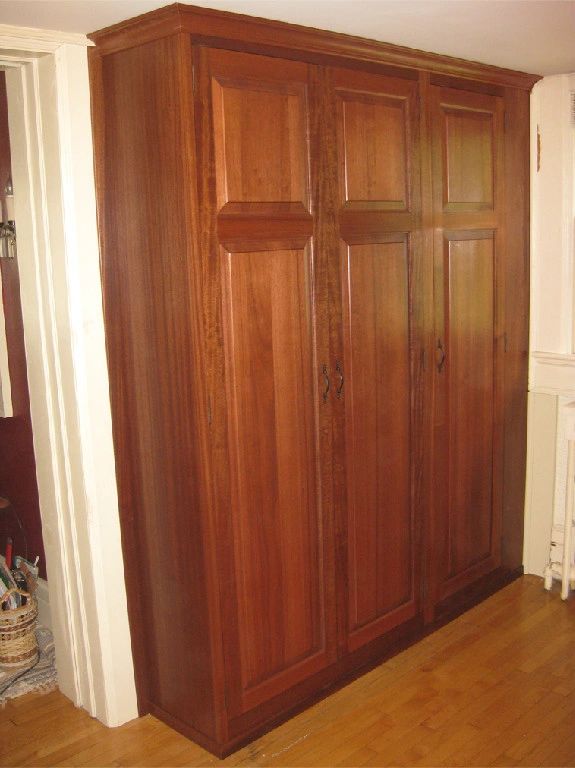 Storage Unit

Design: 3-door unit. (1) 2-door storage unit, and (1) 1-door storage unit

Material: Sapele
Kitchen storage shelf unit

Materials: Red Oak
Kitchen Storage
Design: Butcher block cutting board top with side extension.
Material: Maple cabinet. Butcher block top made of various hardwoods.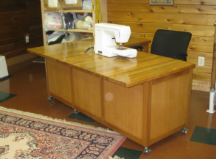 Sewing Desk